Handling Delicate Samples [Tips & Tricks]
In this month's edition of Analytical Lab "Tips 'n Tricks," we show you the tools used to create "sandwiches" to protect delicate samples during processing.
Lab Expansion is Complete & EBSD is Here!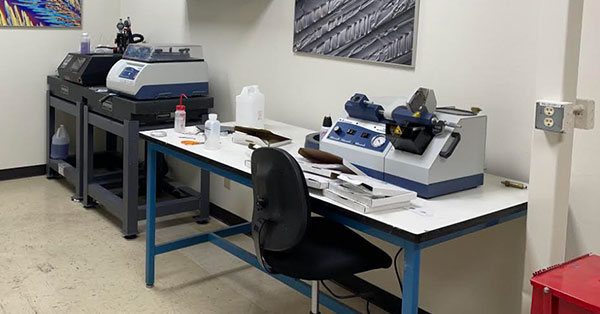 JH Analytical is now bigger to serve you better with the latest in analytical lab equipment. New additions include:
Buehler Vibramet Polisher
Precision band saw for large part sectioning
Fume hood for the coming decap equipment
Our much-anticipated EBSD (electron backscatter diffraction) SEM technology
October Open House a Huge Success!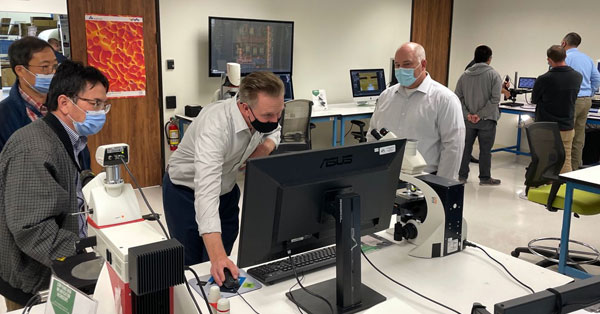 Last month we held our most successful open house to date with 59 attendees. We're excited to add a new lab services customer as a result of their visit. Check out our LinkedIn post with images, and contact us any time if you'd like to schedule a tour!
Welcome David Maita, Analytical Lab Tech
During the interview process, David stood out with his incredibly enthusiastic attitude, making him the easy choice! David is an avid biker, a family man, and a father to a brand-new baby girl. As a lab technician, he will work directly with Jerome Pons, the lab director to process your samples. Welcome David, we are excited to have you aboard!
Our Mission
We will deliver quality sample preparation and analysis services, exceeding market turnaround times at a competitive price.
Contact Us
Have an application or problem you are trying to address?
Please complete our contact form or give us a call at (408) 436-6336. We are happy to help.