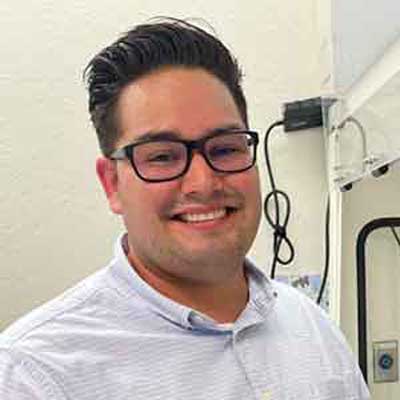 David has been working with us for a while in our entry-level position as a lab technician. He enjoys learning a new skill set from very knowledgeable people at JH Technologies. David prepares our samples preparation for optical and SEM imaging at our Analytical Lab services.
He earned his AA in Business at Las Positas College. He spent five years working in warehouse management and has been working at a bike shop for the last 16 years.
Outside of JH, David likes to be outdoors mountain biking at East Bay Regional Parks, hanging out with his dog and enjoys raising his son.