High-Quality Analytical Lab Services
Sample Preparation, Materials Testing & More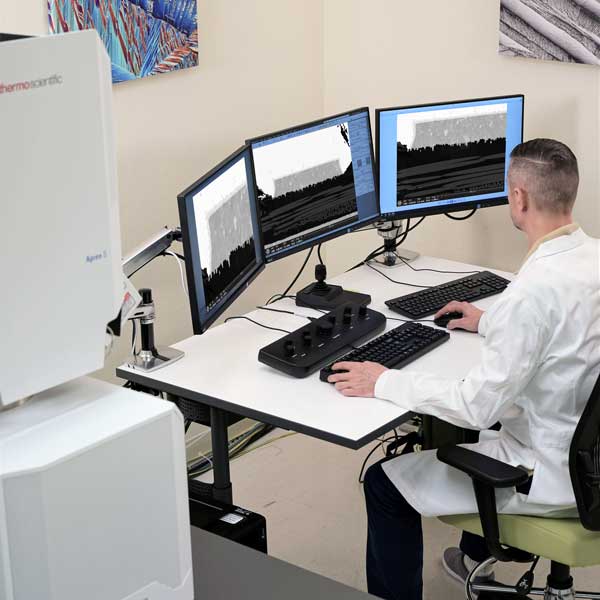 We offer a comprehensive range of analytical lab services to meet the needs of various industries, including medical devices, semiconductor, PCBs and electronics, automotive, geology, and mineralogy.
Our lab services are designed to provide you with accurate, reliable, and timely results to support your manufacturing processes and quality control. Key services include sample preparation, optical and SEM imaging and analysis, x-ray, hardness testing and more.
We also provide complete optimization for your in-house lab processes as well as training for your lab technicians.
Consider us your trusted lab partner!
Considering equipment for your lab?
We're selling some great tools to make room for new cutting, grinding/polishing and ion beam milling tools!
EQUIPPED WITH THE LATEST LAB EQUIPMENT

ANALYTICAL LAB SERVICES FAQ

Get answers to your most frequently asked questions about sample preparation, materials analysis and more.
"...outstanding expertise in sample preparation and quality imaging along with fast turnaround has helped us to speed up our development efforts."
"The JH team is always available for quality support when needed. It has been a very positive and refreshing experience."