Click the link below to download the Sensofar development of nanocomposite W-C:H coatings case study.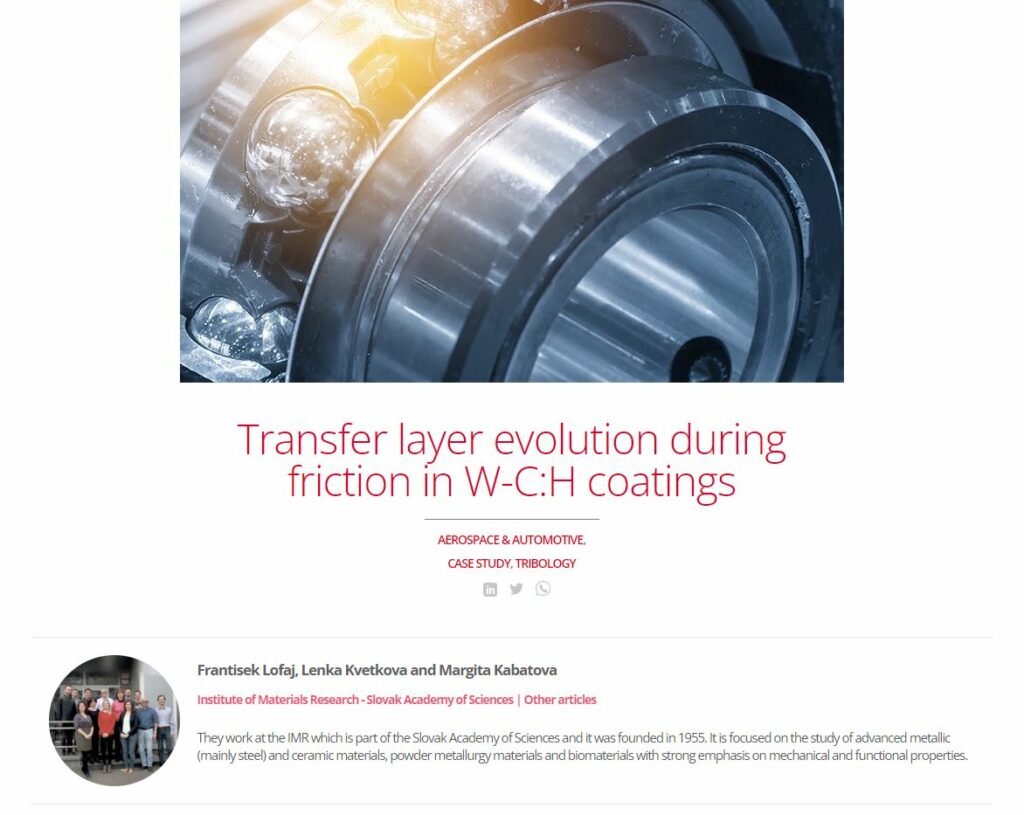 The coatings were prepared using three different PVD techniques and the contents of hydrogenated carbon were controlled via different additions of hydrocarbon gas.
Study the basic relationships between hardness and coefficients of friction. See how to get the best results in this paper with the focus, turned to the investigation of the evolution of the transfer layer itself.
Get your automotive and aerospace applications in our analytical lab services to support your unique requirements.